Amazon Workers in California: When Can You Sue for Injuries?
Amazon is one of the biggest companies in the world, and things seem to be getting busier and busier for workers of this tech giant. The pandemic saw a massive increase in online shopping, causing workers in warehouses and delivery routes to go into overtime. Often, it seems like Amazon works its employees harder than any other company in its never-ending quest for higher profit margins and customer satisfaction. But what happens if you get injured on the job in California? Can Amazon workers in California sue for their injuries?
Hazards Faced by Amazon Delivery Drivers
Perhaps the most notable hazard faced by Amazon delivery drivers in California is the threat of a dog bite or animal attack. These are much more common than many people realize, and dog bites can easily be fatal under the wrong circumstances. Dog attacks can also knock delivery workers off their feet, and this can lead to hip fractures or other injuries.
Dog bite attacks should be covered under a company's workers' compensation system. But while companies like UPS or DHL might classify their workers as "employees," Amazon tends to classify its workers as "independent contractors." The tech company is a supporter of the so-called "gig economy," where workers have few rights and protections.
The most common scenario for Amazon delivery workers is to gain employment through a third-party delivery contractor. This means that they are employed indirectly through these third parties instead of being "Amazon employees." Regardless, employees can still file workers' comp claims through these third parties. If all else fails, there is always the possibility of suing the dog owner for the attack. Delivery workers may also face attacks from homeowners and general members of the public.
Hazards Faced by Amazon Warehouse Workers
Amazon continues to face investigation from various government authorities in regard to injuries and working conditions in its warehouses throughout California. Some of these warehouse accidents have been fatal. On May 20th, warehouse workers across the state urged California labor authorities to set specific rules for indoor temperatures. Heat stroke and heat exhaustion are genuine threats to warehouse workers in warehouses, and these injuries can also prove fatal.
Workers specifically highlighted desert-like temperatures in Inland Empire, citing the need for regular breaks, access to water, and an indoor heat standard. This may require companies like Amazon to install air conditioning systems and other safety measures. Many studies show that in periods of high heat, the rate of injuries rises.
Where Can I Find a Qualified Injury Attorney in Inland Empire?
If yoy have been searching for an experienced personal injury in Inland Empire, look no further than the Moga Law Firm. Over the years, we have helped numerous injured victims – including employees who were harmed on the job. If you were hurt during your time as an Amazon employee, you deserve the right to explore your legal options. Book a consultation with us today, and you can do just that.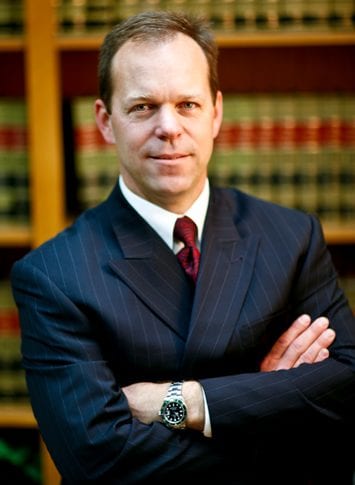 Scot Thomas Moga, a dedicated attorney in San Bernardino & Riverside Counties who represents clients in the many types of personal injury, workers' compensation and estate planning cases.