Airport Workers Critically Injured by Gas Leak at LAX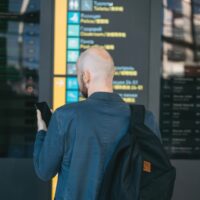 Airport workers are the unsung heroes of our transportation industry. Without them, we would not have the ability to enjoy our vacations, our business trips, and our important flights to visit sick family members. Unfortunately, airport workers are often subjected to extremely dangerous and questionable working environments. LAX is no exception, and various individuals are injured at this workplace each year. The most recent incident involves a gas leak, and it has left at least four workers with critical injuries.
What's Going On at LAX?
On October 31, 2022, it was reported that LAX had been struggling with an apparent gas leak. The gas leak occurred in Terminal 8 and resulted in four people becoming seriously ill. All of these individuals were airport employees. This situation was incredibly serious, and one of the individuals who was poisoned was initially reported to be in a "grave" condition. An update on his condition was later provided, and it was upgraded to "critical," suggesting that he was fighting for his life in hospital.
So, how did this happen? How were these workers subjected to such unsafe conditions? It all started when the four individuals were working near a utility room. Suddenly, they heard what was later described as a "popping sound" and immediately became aware that carbon dioxide was filling the room. The source of the carbon dioxide was apparently a malfunctioning fire suppression system which displaced all of the oxygen in the area and replaced it with poisonous gas.
A man in his 50s was discovered on the floor. He was not breathing, and he did not have a pulse. CPR was performed, and he was immediately transported to a nearby hospital. The authorities later reported that the carbon dioxide had moved into his bloodstream, causing him to go into cardiac arrest. The strange thing was that there was no fire or explosion, which means that the fire suppression system was activated for no reason. This appears to be an isolated incident, but similar fire suppression systems in the airport could also be vulnerable to the same malfunctions.
The condition of the critically injured man is still unknown. The emergency was eventually lifted, and all workers and passengers were allowed to return to Terminal 8. Could this result in a workers' compensation claim? Certainly, the injured individuals will need to file claims in order to have their medical expenses paid. If the critically injured individual does not make it, his family may be able to file a claim for wrongful death
Where Can I Find a Qualified Workers' Comp Attorney in California?
 If you have been searching the California area for a qualified, experienced workers' comp attorney, look no further than Moga Law Firm. We have been helping injured workers in California for many years, and we can guide you toward the compensation you deserve. Whether you are applying for workers' comp or your claim has already been denied, legal assistance can help you streamline this process. Reach out today and get started with an effective action plan.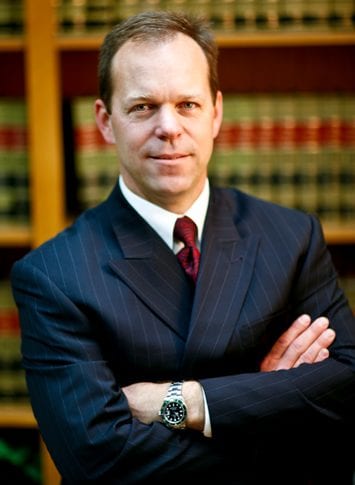 Scot Thomas Moga, a dedicated attorney in San Bernardino & Riverside Counties who represents clients in the many types of personal injury, workers' compensation and estate planning cases.