What You Should Know About Pursuing a Bicycle Accident Claim in California
Bicycle enthusiasts face a very unique risk in comparison to other types of vehicles on the road. Even with proper lighting, most cyclists are nearly invisible to automobile drivers. Although the State of California and local municipalities have put significant effort in making cyclists feel safe when on the road, the truth is that a majority of motorists are not used to sharing the road with cyclists. Unfortunately, many automobile drivers still believe that cyclists belong on the sidewalk and not on the road.
What Makes Bicycle-Related Accidents Different
Without a car's seat belts, protective automobile metal frame, and a car's airbags, a cyclist can suffer serious injuries upon impact with a moving vehicle. Cyclists are unprotected when on the road and fully exposed to various dangerous elements. As a result of this, cyclists can easily suffer life-changing injuries and in worse cases, death.
According to the National Highway Traffic Safety Administration, young adults between the ages of 15 and 24 years as well as adults over the age 45 are at the highest risk of a fatal injury when in a bicycle accident. In addition, the administration reports that men are at the highest risk of injury when in a bike accident.
Establishing Liability Following a Bicycle Accident
Establishing liability in a bike vs. automobile is largely the same as establishing liability in a regular car accident. In California, cyclists are subject to the same laws as regular passenger vehicles, although there are additional cycling laws.
When a cyclist is found to be breaking the law at the time of the accident, it is possible that he or she may be found liable for the injuries he or she sustained. However, based on California's comparative fault laws, even when the cyclist is found to be partly at fault for the accident, he or she may still be able to receive compensation for the injuries. Instead of receiving a full amount, however, the cyclist will only receive the adequate percentage owed.
Following a Cycling Accident, Consider Speaking to a Knowledgeable Personal Injury Attorney
Cycling accidents are very dangerous, but the injuries sustained can be magnified when the cyclist is struck by a fast moving vehicle. If you were injured in an accident while riding a bicycle, the injuries you sustained have the potential to affect you for the rest of your life. California has a strict statute of limitations that prevents you from filing a claim past a certain time; consult the legal support of a well-versed attorney who can represent your case. A knowledgeable attorney will defend your rights to a full compensation.
Personal injury attorney Scot Moga has many years of experience in the field of bicycle accidents. Attorney Moga understands that following an accident, most victims will face serious financial challenges. He is also aware that pursuing restitution from a liable party is generally a complex matter that will rarely go unchallenged. Consider contacting the Moga Law Firm today for a free initial consultation.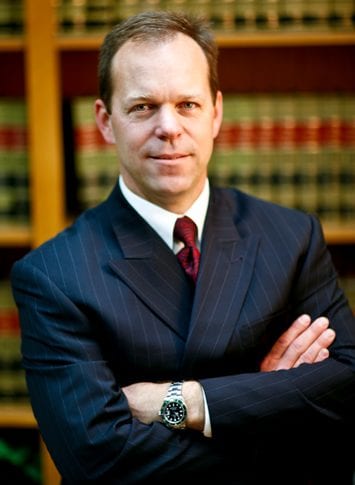 Scot Thomas Moga, a dedicated attorney in San Bernardino & Riverside Counties who represents clients in the many types of personal injury, workers' compensation and estate planning cases.